How much actual ecstasy this was worth (see Laurence Angwin for a quote) is up to you, I just needed the headline to be topical. Incidentally, despite us having absolutely no connection to the colour gold, tell me this would not make sick walk-on music at the 'G. If Gold Coast or Hawthorn haven't already bought the rights I want in. Now, on with our scheduled 'less miserable than last week' coverage.
At this stage of our lives "if you'd told me a year ago we'd..." is almost redundant because everything is unbelievable, but in July 2019 I'd have thought a game against Gold Coast at Sydney Showgrounds meant we'd merged with GWS. However, no matter how far society goes down the shitter there are some things that will never change. At almost any time in the last 15 years, the news that we were going into Round 6 with one win and pressure heaping on the coach would have been greeted like an old friend.
It was the week where the world finally noticed that we play as if drunk and piled on accordingly. There was no need to adopt a siege mentality, it was about time that the media game to the party. The consensus was that we were getting ourselves into trouble by playing too fast. Garry Lyon tried very hard to get the term '
red mist
' up, and like commentators lowering themselves to Dwayne's level by saying "chaos ball", I bet we'll hear it for the rest of the year.
The idea that we should shelve spectacle and play like a Ross Lyon sex dream was not surprisingly championed by
Ross Lyon
. His analysis of the Richmond game was fair and reasonable, except for the bit where he held our first quarter play on rate up as part of the problem, which was unfair given it's the only one where we kicked any goals. The idea of slowing down and dinking the ball to and fro a bit more was noble, but it left me wondering how comically bad things could get if we tried any tactic that required two or more accurate kicks in succession.
It was the biggest all hands on deck pile-on since Paul Johnson and John Meesen were asked for comment on tanking allegations. Even Stone Cold Craig Jennings
had a ping
, making some reasonable suggestions, while simultaneously pretending he hadn't been there last year when the same failures were happening. Maybe the AFLX Group B premiership coach was howling into the void all 2019 and nobody was listening? Certainly sounded like he had an axe to grind with a certain senior coach. Possibly still upset about this incident:
— Adam 1.0 (@Demonblog) July 28, 2018
From the more emotional side of the argument came The Ox, re-embracing his Neeld-era role as reliable rent-a-quote. His sincere passion is undeniable, but the insight free, white-hot nuffery was like something I'd write rather than an attempt to seriously analyse the club's plight. He didn't say anything particularly wacky but lost me at the extremely unlikely scenario of fans rising up to challenge the board. Our supporters may do a lot of things, up to and including charging the fence to yell at players with a tomato red face, but it would take something tremendous to get a re-run of Gutnick vs Szondy 2001.
After taking a much-deserved kicking from all and sundry, and after the coach half-implied that the
hublife
weeks were make-or-break, I was more fired up for this than any of the previous three games, including the aborted Essendon one. Either we got a response, and hopefully a win, or we got to light pitchforks and
charge the team hotel
stay within our local government area. Except for those few lucky fans who finally got reward for living in Sydney and could easily have launched a
miffed fan vs Gary Ablett
style showdown in the event of disaster.
Fortunately, there was no need for rioting. Which was lucky considering they parked our fans directly in front of the coaches' box. A loss would have all but condemned our season but I'm not sure I could have mustered up the energy to punch on if we'd lost. Gold Coast are a mid-table team, defeat would just confirm suspicions that we aren't.
Maybe you have to adjust for it being against a less experienced side, but we did play better. Certainly scored more, though it was still often like pulling teeth to get goals. I'm not reading too much into the future based on one performance, I'm just happy to win after a serious last quarter challenge. We'll deal with next week when we get to it, it wasn't the
Ocean's 11
style points heist of the Carlton game so I reserve the right to be satisfied for a few days. Comfortable? Never.
No doubt there are a few people secretly disappointed that we won and their scheduled outbursts have to be postponed. There is still a stigma from losing to the Gold Coast that, even after having more top picks shovelled their way than us, would have led people to ignore their obvious improvement and go off like a bomb. Bad luck, but don't throw all your notes out yet, this was a welcome distraction but our problems are far from cured.
I didn't think we were going to win, but expected a much better performance. Still not interested that we nearly beat Geelong, that was an even worse performance than against Richmond. Them nearly throwing it away didn't excuse three and a half quarters of standing flat watching the spectacle of precision kicking like it was a footy version of Cirque De Soleil. This was a lot better. It had to be.
There were still some nervy moments, especially in the first quarter when we were doing the usual heavy labouring to kick goals and they were booting them from obscure angles. They started as they meant to go on, with Brandon Ellis (didn't even know he played for them now, shows how much interest I take in other clubs) doing one of the most casual snaps you'll ever see from way out on the boundary and putting it right over the goal umpire's hat.
If that was cause to yell "here we go" from my couch - still seated, not standing up for this season yet - our reply was very un-Melbourne like. Salem, allowed to push forward more with the return of Jetta, slid out of a tackle and did a dainty bouncing handball to Viney, who turned through traffic and chipped it to Petracca in the pocket. It was a lovely set-up, and on a night where disposal was the only thing that let him down Truck whacked through a thumping banana to get us on the board.
Any score was appreciated at that point, halfway through the quarter we'd had plenty of chances but hadn't converted. For all Garry's whacking off in the booth about how we'd slowed down, it was looking like an inferior return to the first quarter against the Tigers where we went about it like ice addicts. Sizzle Sr was pushing up the ground well, the returning Weid was competing well, we just lacked the - you're welcome Simon - connection to score.
And how did we respond to that much needed goal? Naturally, by conceding the best first goal
since Sam Blease
. With Wonderboy Rowell crocked, and the guy we would have picked at #2 so anonymous I didn't even know he was playing, we were instead stitched up by a former #3 who missed all last year with injury. Izak Rankine's piss-streaked hair was second-worst only to whatever weird, Ben Nason-esque strategy Clayton Oliver is working on, but the goal was a special.
In the first act of a return to the days where you were guaranteed a Rising Star nomination playing against us, he bounced it like a basketball, turned the corner and kicked truly over his shoulder. It was the sort of goal that you almost don't mind conceding. After all, we let in so many easy ones, why not appreciate the top-shelf gear? The kid continued to torment us all night, but I note he still kicked two fewer goals on debut than Brent Heaver so how good can he really be?
Even with the equal #1 ruckman in the league giving the #3 a pizzling at the taps, we were still struggling to get any control. The novelty goals kept coming courtesy of some Last of the Mohicans looking bloke running around Lever like a traffic cone and thumping it through from 50. The disappointment was offset somewhat by the slapstick scene of Sizzle Junior putting the goal umpire on his arse as he tracked the ball through.
It wasn't all entertaining shenanigans for the Sizzle family, not long after the older brother was assassinated by a finger jabbed Corona test style deep into his eye. It was completely accidental but obviously hurt like buggery. Try telling that to Jonathan Brown, who offered the instant analysis that Tom 'went down a bit late'. Given about 12 replays and the shot of McDonald sitting on the bench with his jacket covering half his face like the Phantom of the bloody Opera, Brown never bothered to say "whoops, I was wrong, maybe it really did happen" and nobody thought to bring it up.
Sizzle later appeared on the bench with a facial dressing that made him look like this guy: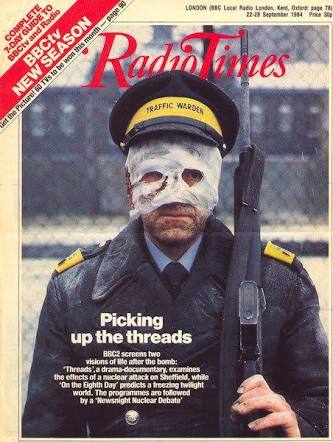 It was soon obvious he wasn't coming back, but you'd like to think that if the rest of our bench had been obliterated by injury he'd have come back on with one eye.
After him and Weideman, our next best tall forward options were Gawn, May and his brother, so I started to tense up over the prospect of not kicking another goal. After all, you wouldn't expect us to alter how we play to accommodate a mid-game change of circumstances would you?
Indeed we did not, aiming at Weid inside 50 as much as we at Gawn from kick-ins. Against all odds it worked, despite having the biggest bags under his eyes since me, Weid took to the challenge brilliantly, getting himself into good spots, and either taking marks or making contests as required.
It wasn't a flawless performance, and he was caught out of position a few times but it was a lot closer to the Geelong final than anything he did last year. Unless there are exceptional circumstances he's got to play every week from here. This season may turn out to be a waste like the rest of them, but it's critical to work out if he's a future player or not. After last night all signs point to probably.
Based on the two games that gave everyone the shits, a two goal haul was way better than Geelong but not as good as Richmond. By our standards - Carlton game excepted - it was on brand. The seven point deficit was less welcome, we'd played alright but blown opportunities (what,
with our reputation
?) and they'd made use of limited opportunities to be in front. I would like to acknowledge that this is how I expected the rest of the game to go - for us to go through feats of Herculean endurance to get goals, only to give them back 30 seconds later from a ball rolling through the unguarded goalsquare.
The action started in earnest early in the second when Pickett won a bullshit in the back free and set up Harmes - finally somewhere forward of centre again - for the first goal. In a none-more-AFL umpiring style stitch up Pickett should have had another free almost immediately after for a far more likely free and they called play on. Insert shrug emoji at your leisure.
Relatively speaking this opened the floodgates, and we got another shortly after, via a tremendous cock-up where Salem smothered a kick from the boundary and ran inside 50 to goal, his first since
the day
we briefly looked like beating the Suns by 186 in 2018. It was a well-taken goal, but his more important contribution came across the four quarters at the other end. Like most of our players he does a fair share of bloopers but his run out of defence is underrated. Jetta didn't do much to suggest they
If Salem was an unusual goalkicker, Hibberd was even zanier. Sure it came from a 50, but he still had to finish it. It wasn't his best game of the year but he's still light years ahead of where he was last year. Still patiently waiting for Melksham to have the same revival. He was much better this week, and I really liked him at the odd centre bounce, but he hasn't been the same since he was crocked against the Suns last year. Still has heaps to offer if he gets going.
It could have been better if Petracca hadn't fresh-aired a shot right in front of an unguarded square but having once single-handedly lost an indoor soccer Grand Final by doing the same thing (with additional falling over) I'm not going to pass judgement. Even an elite athlete's coordination can sometimes malfunction like a rank amateur.
His miss would have been a lot more of a problem if we hadn't got the next goal anyway - albeit after another five minutes of toil and struggle. And what a nicely constructed goal it was too. From a chain of handballs in defence that never left anyone in grave danger, to Oscar's long kick to Bennell's advantage in a one-on-one, Harley's deft pick up and a lovely kick to the advantage of Weideman for a juggling mark and go. Stuff the concerns about defence, I absolutely love Bennell. He's not playing at peak level but his ground ball pickups are delightfully effortless, and the way he turned like he had all the time in the world to land his kick perfectly on the forward here should be celebrated. Wait until he really gets going and we'll come out of it with some good memories.
This left us 18 points up and with the game finally in control. We celebrated by giving it back to them immediately. What is it with us wasting key forward goals? In 2016 and 2017 it was Hogan, in 2018 it was McDonald, last year it was nobody for obvious reasons, now this. It usually happened when we had the second string ruckman in the middle, but now that Gawn is the 80 minute ironman there's no need for it. He's got 148 of our 150 hitouts for the season, surely heading towards the highest percentage of the modern era. He wins a high proportion of contests but it's not an instant guide to success, there's still going to be times when it bounces the wrong way. Or, like one earlier in the game when he inexplicably belted it right into the path of an opposition player. I'm not as interested in the taps as the towering marks that regularly get us out of jail, that's where his maximum (if you will) value lies.
After clobbering them for the whole quarter they got a second in a row, narrowly avoiding players running into each other like
Matthew Elliott and Mark Waugh
, leaving one of the survivors to run into an open goal. Typical Melbourne, wasting a dominant period in the blink of an eye. We had a chance to restore some of the lead through Brayshaw, but his miss left us just seven points up. Better than being seven points down, but the way we let them climb off the canvas hardly filled you with confidence for the second half.
From there it was a scrap (but a more attractive one than most games this season), and we were never really safe until the last couple of minutes but that's to be expected against a team on this level. It stands to reason that we should (SHOULD) still comfortably wreck some of the bottom sides as the season goes on. If we do that the sky (at least the lower rungs of the eight) is the limit. I won't believe it until I see the Hawthorn game. If we lay an egg there you can get back to expecting nothing better than mid-table mediocrity. For now, I live in hope, much like I have since 1989.
There was some breathing space when Viney and Hannan (with an assist to Weid for bringing it to ground against four opponents) set up Melk for a goal a minute into the third quarter. We went within a finger-tip of another straight after but couldn't keep it up long enough, going into an extended period of being torn asunder by a first gamer. First, he nailed Hibberd in a tackle for a ClarkoBall free, then bustled his way through a contest to kick one off the ground from 25 metres out. It was like watching peak Allen Jakovich play in front of 200 people.
More important than somebody going for the rare Goal of the Year/Rising Star double on debut, was that the margin was back to a point. For once we snatched the goal right back, with Harmes bursting out of the middle (fancy that), and Pickett intelligently tapping the ball into Forward Fritsch's path for the quick reply. All these years later I still don't know what a one-percenter is, but Pickett is full of them. Also looks good when he gets ball in hand, I'm not all that concerned that he's not kicking goals, he has offered X factor out the yin yang and we should get as many games into him as possible.
It wasn't long before that man Rankine was back in the action, winning one of the most pissweak frees in history against Ed Langdon. When Ed's career wraps up and you look at his page on AFL Tables, always mentally deduct one from the 'frees against' column. An ill-advised attempt to run around him Lever style ended in a tackle that was somehow called 'high', and ended in a cheeky handball over the top for another goal from the boundary. The game could not have been set up any better for him to beat us singlehandedly, meaning having to hear about it for the rest of his bloody career.
All this carry on ended with us three points up at the last change, far too close for comfort considering how much better we'd been for most of the game. The resurgent Mitch Hannan, boundary line finishing specialist, mowed down a defender to get the first but we never looked like running away with it. Indeed, the extended lead lasted barely two minutes before guess who ran onto a Gawn tap in front of goal for his third, bringing the margin back to a point.
The Rankine Wankin' was well deserved. As they say in the classics, you can't play against Melbourne every week but he looked like a star. When the umpire gave him a free for generally pissweak (though completely unnecessary) contact by Oliver after the ball went out of bounds I was ready for a deluge of audio jism the likes you've never heard. Thankfully he missed, leaving the scores tied with plenty of time for any sort of Cararra 2019 style insanity to break out.
We survived courtesy of some solid defence, but I still find it hard to trust our backline. We seem reasonably tight when the ball isn't flinging from one end to another at lightning speed but it still feels like there's a fiasco lurking around every corner. Credit then to Oscar McDonald, maligned like no man since Cale Morton, who played a flawless game. He wasn't called on to do the hardest work but that's the point of being a second or third-string key position player. What he did, including shirtfronting a goal umpire, he did well. For now he's an infinitely safer option that Smith. We've already got Lever and May having mid-air collisions five times a game, we don't need Air Smith in the aerial clusterfuck too.
May is an enigma wrapped in a riddle. Like old school Tom McDonald defending, he does a lot of good things but leaves you with some howlers to remember him by. The problem is we spent pick six on him, not pick 53, and he's closer to the end of his career than the start so there's an added layer of tension. I'm still a big fan, even though he spent the last few minutes playing like the poster child for panic football, the positives outweigh the negatives.
I'm also glad we kept Ben King reasonably quiet, because I cannot take another round of this ridiculous theory that we were ever going to get him. The idea is that because Gold Coast got King with the same pick we gave them for May we're buffoons for not having used the Hogan loot on him.
Even Melbourne, one of the great draft and trade comedy clubs, can't have this one pinned on them. First, I am a great believer in the idea that if May wasn't available we were going to play Jesse in defence last year. Sure it would have lasted about five quarters before they smashed the big red panic button and sent him forward again but I don't doubt it's true. Secondly, for all the ordinary luck Hogan continues to have at Freo, who in their right mind thinks that after making a Prelim (not really, we did), we'd have traded an emerging key forward to go into the draft in the hope that another, younger, forward would be available at six? It might have turned out better in the end if we'd gone down that path but you're deluding yourself to think there was any chance of it happening at the time.
As a long time May fetishist, my favourite bit other than the marks, general defence and the loving way he looks at Bennell, was when he ran out of defensive 50 flubbed a kick, had an "aww fuck" look, then kept running to the forward line. It was almost like the dream scenario of a player benching themselves after making a horrible error. The move forward had no ill-effects on us but bloody hell I was nervous about doing it with the scores level. Imagine the chaos if we'd done one of our famous NQR turnovers and it rebounded the other way for a tall to pluck a mark over Nifty Nev? All's well that ends well, but at the time I was touching cloth.
As reward for a massive effort as the lone forward, Weideman got the chance to be a hero. He was set up by the sort of inboard kick from Hannan that Garry Lyon would have you think we haven't done since 2004. I appreciate Garry's interest and knowledge of the subject, but he was laying it on a bit thick, like Hannan would have put it in Row Z having a shot last week.
Speaking of Hannan, the angle and position of his run gave me warm flashbacks to the oft-discussed Geelong final. All it needed was BT making up distances. Seems like a good excuse to look at that again:
Any chance of ever getting that feeling back? The TV coverage does no justice to the loudest noise I've ever heard for a Melbourne goal. It wouldn't have affected me nearly as much if he'd kicked it this time (and I freely admit to having goosebumps from watching the original), but this time he did the team thing and set it up for Slammin' Sam. I had some troubling thoughts about the tragic finish to the Adelaide game last year, but he put that out of his head to kick his second and cap off a job well done.
The way the Suns had been pulling goals out of their arse like an erotic magician all night, a six point lead was no comfort. I'd have been more comfortable if May had gone back into defence then, but you can't argue about the final result. If you thought Marty Hore landing a howitzer from distance to tie the scores, then winning via a miskick into the post last year was odd, I was all set for your man Rankin to hit a bicycle kick from 50 metres out on the boundary line.
He did get a chance to tie the scores, but proved himself less deadly from the set shot. (Update - I forgot the glorious sight of the ambulance lady sitting on the boundary line with absolutely no interest in what was going on in front of her, tooling around on her phone under her colleague side mouthed that they were on camera).
It was only temporary comfort, we were in front but had to extract the ball from our backline and run down the last five minutes. The hero, after going hard all night but kicking like he had a wooden leg, was Petracca, but an assist goes to popular ethnic footballer vandenBerg for burying a Gold Coast player in a savage tackle at the other end. Often players step around him easily, but whenever some hapless fool wanders into his killing zone he hits them like a freight train, offering one of the best visual spectacles in the game. Package his tackles up for the Americans, they'll go weak at the knees.
That got us out of jail at the other end, allowing Oliver to set Petracca up with a lovely pass. It was a rare game where the Hamburglar kicked more than he handballed, possibly just trying to make a point to the dickheads who turned on him after one ordinary game. How quickly his demolition job on media darling Patrick Cripps a few weeks ago was forgotten. If he was spite kicking I'd rather he didn't because most of them missed the mark, but this was a pearler.
After a game where he did everything right but hit targets, admittedly an important component of the modern game, Truck rifled the set shot through from distance. Good lad. Things were looking up, though if a five point lead is a one point loss waiting to happen, you know what that makes an 11 point lead. The difference is that (circumstances permitting) you show some understanding at being done over by one kick, whereas conceding two in a row to lose would be cause for turning your couch over and frightening the children.
At this point, my mind turned from the loser coping strategy of it being a throwaway year, extended pre-season for 2021 etc... and reverted back to normal, thinking that with the game in hand we'd be within striking range of the eight. I doubt it will go the same way, but remember the queue of people (myself included) waiting to walk out to sea with a pocket full of rocks after the twin abortions against Richmond and Hawthorn in 2018? Stranger things have happened.
Would have been a moot point if we'd lost, and there were still some nervous moments with the ball in front of our goal. Bless his heart, Jake Lever did what we pay him a lot for by taking an important intercept mark right in front of goal. It didn't have nearly the impact of that day he rooted the Crows in Alice Springs and the traffic cone debacle was a lowlight, but this was one of his better intercept games. His mark was enough to help us get away with it, even extending the margin to a lot-more-comfortable-than-it-looked 17 with a heartwarming goal after the siren.
As Gold Coast pushed forward in a desperate attempt to find a goal, the excellent Viney shook off a tackle with contempt and belted the ball into space. Pickett legged it inside 50 and generously squared for Bennell to kick from the opposite pocket. He converted his first goal in nearly three years, via about 20 calf explosions, after the siren and received the appropriate reaction from his teammates. Given that they'd mobbed him when they thought he'd kicked one earlier, nobody should have been surprised at the post-siren mauling. I thought it was especially nice that the pass came from Pickett because there was a moment earlier in the game after Kysaiah gave away a downfield free (and didn't the umpires love paying those? They didn't have nearly as much interest in holding the ball), and shortly after the cameras cut to the bench where Harley was clearly telling him not to worry about it.
Given that we weren't even allowed to celebrate making the finals without some joyless fuck having a whinge, I expect there's somebody, somewhere (and clickbait captain Kane Cornes, I'm looking squarely at you) lining up an article about us over-celebrating a victory. The usually rock-solid Anthony Hudson didn't help with his "you'd think they'd won the flag", but unless you're being deliberately provocative you'd accept that the reaction was about 95% more ecstatic than it would have been in normal circumstances because of where Harley has come from. Enjoy the rare good news story, don't expose yourself as a dickhead by complaining about it.
And that, for the eighth consecutive time, was the end of Gold Coast. Imagine losing to us that many times in a row, they should get a priority pick.
2020 Allen Jakovich Medal for Player of the Year
5 - Jack Viney
4 - Max Gawn
--- Full, middle of the day brightness style daylight ---
3 - Ed Langdon
2 - Christian Petracca
1 - Christian Salem
Major apologies to May, who was well in contention for the last spot. Other apologies to Bennell, Hannan, Harmes, O. McDonald and Weideman.
Leaderboard
16 - Max Gawn (PROVISIONAL WINNER: Jim Stynes Medal for Ruckman of the Year)
15 - Christian Petracca
11 - Jack Viney
6 - Michael Hibberd (LEADER: Marcus Seecamp Medal for Defender of the Year), Clayton Oliver
5 - Ed Langdon, Christian Salem
4 - Angus Brayshaw, Steven May
1 - Mitch Hannan, Kysaiah Pickett, Trent Rivers (JOINT LEADERS: Jeff Hilton Rising Star Medal)
Aaron Davey Medal for Goal of the Year
Finally, a highlights package you can scan for our goals without wanting to put your head in the oven over the final result. And also the first couple of reasonable contenders for the yearly award.
As much as I liked both Petracca's efforts, and Hannan from the boundary line, the weekly nomination goes to Christian Salem for the charge down and running finish in the first quarter. Finally, all these years of players dancing about on the mark like they're in a nightclub has paid off. Somewhere Jack Trengove, the absolute master of the shuffling from side to side with his arms waving is looking on and having a little cry.
For the weekly prize, Christian wins one free item from the hotel mini bar valued at $99.99 and takes the clubhouse lead for the overall prize.
Good thing this wasn't a Dwayne game, he'd have reacted to the Rankine show like Bill Lawry calling a Merv Hughes wicket on the 12th Man. Instead, we were left with a quietly competent broadcast team. Even Dr. Jonathan Brown is fine when he's not prematurely accusing players of playing for frees when they've just had their cornea fingered. Having said that, whoever was back in the studio and crossed to the other game by saying we had a "brilliant win" needs counselling.
Also, Kayo users, what's with the atmospheric music and "we're in an ad break" message? I suspect they're trying to sell a different ad package to what's going out on Foxtel, because at the start of all the breaks there would be a flash of a Harvey Norman ad (sadly not
this one
) before that tedious NAB one came over the top. Then they're have some generic Fox Sports promos, then "we're in an ad break" featuring Tubular Bells in the background, before the program started again. No big deal, if we're going to see ads in the breaks one way or the other they may as well try to recoup some of their losses on this season.
Fox Sports didn't do the digital banners for long, probably because they're currently running on a lower budget than Channel 31, but we are able to satisfy for your craving for this feature courtesy of Tom from Sydney.
It's more of a tarp watch, but it will do. The comparison is between Gold Coast's dainty offering, presented with the CHIPS ON A STICK (!?) van in the background....
And our monster size, Port Adelaide 2011 style offerings that covered entire bays.
Obviously, the Dees win.
Crowd Watch
Has an official attendance been released? The St Kilda/Freo game was announced at around 1700 but I haven't seen anything on our game. We know there were at least a few hundred Melbourne fans present. Not sure if any there was a solitary Suns fan in the ground, don't remember the camera ever crossing to them after a goal. I know it will look shit if they have to show that there were only 850 people there but this sort of thing is important for nerds like me.
Sources at the game estimate the numbers were approximately 200-10 in our favour. One was apparently told by Melksham to "fuck off back to Melbourne" after being offered constructive feedback, which is ace. Along with players accidentally tweeting out their opposition notes and the North bloke that did the mask gesture at Connor McKenna, this is exactly the sort of thing footy needs.
Next Week
Back to Fortress Showgrounds (never GIANTS Stadium as long as I breathe air) for a Sunday afternoon game against the Hawks. To say I'm concerned about giving another down on their luck team the chance to get their season going would be an understatement. It's classic Melbourne to offer a glimmer of hope that things have turned the corner before they slam the door in your face, but here's to this being a genuine turn, with nobody mad enough to rest on their laurels.
I'm not aroused enough to think that our performance was so good you couldn't make any changes, but it's hard to see too many alterations. Weideman did what was required, Melksham was way better without setting the world on fire, and they'll die before dropping Brayshaw. They'll have to think about rotating players soon, if the fixture is going to be fois grased full of games to the point where we're playing off multiple five day breaks, but pending that starting next week (and we've got to fit the Essendon game in somewhere too) there shouldn't be much chopping and changing required.
The only question is whether McSizzle's eye injury keeps him out. Or if he's busy in court roasting Jonathan Brown for defamation. If he can't play it would be suicidal to revert to Plan A and leave Weideman one out. He was in classic end of 2018 Weid the People mode, but no matter how wobbly the Hawks look, you can't give a four time premiership coach a week's head start on knowing where we're going to kick it every time. This is no time for complacency.
I'd love to give Jackson another go but I don't want to take any chances and have to opt for Brown as the replacement. I'm also intent on getting Jones back into this side at some point, for sentimental value if nothing else. Hard to see how unless Melksham gets a 'rest', especially now that Hannan and Bennell are looking comfortable in attack.
Still not in love with Brayshaw, and I liked seeing more of midfield Harmes this week. He's not exactly a laser precision disposer of the ball but feels less likely to instantly turn a good position into the ball coming the other way with a panic kick. Problem is what you do with Harmes' spot, you're going to put Fritsch back there again. Tomlinson? (who I didn't think was all that bad) One of the Wagnii? Probably best to stick with Gus for now and see what happens next week.
That'll do me for changes. Mind you, Bennell didn't have any tackles (though I'm sure I saw one) so that could be all the excuse they need to isolate him in solitary confinement and make him think of ways he could be more defensive.
IN: Brown (if McDonald unfit)
OUT: McDonald (if pirate eyepatch not available)
LUCKY: Brayshaw, Melksham
UNLUCKY: Jackson, Jones
And please, local Dees fans, you basically have an open mic at these games, don't boo $cully, make snide remarks that we can all enjoy, preferably ones that make the Channel 7 commentators get moralistic.
We might very well win, but I wouldn't cash in your superannuation and go all in on it.
Final Thoughts
Last year we kept the season alive by beating Hawthorn, then narrowly pumped further life into it with that bonkers win over the Suns. That left us a game and percentage outside the eight, coincidentally about where we'd be now if we won our game in hand. Which we wouldn't have at the time it was supposed to be played, but one win and I'm far more willing to keep an open mind than I was this time last week.
After that exciting but grimier than a peep show booth win over the Suns we thought things were looking up, only to lose 11 of the next 13. Now, season 2020 has been given a life it barely deserved, let's not cock it up at the first hurdle.