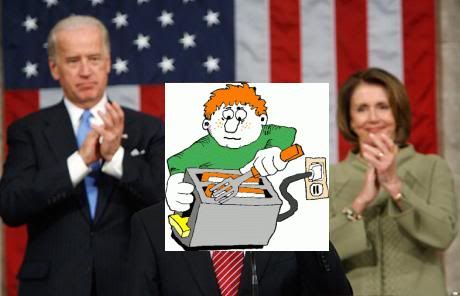 So, here we are. Close enough to the middle of the season to start making wild judgements about how well it's gone, and it has gone pretty well all things told. We've had our issues but all things told we're in a much better place than most of the 'experts' had us three months ago. With a bit of luck we might have beaten Collingwood (twice) and the Bulldogs, but then we went out and got totally outplayed by the absolutely shite West Coast Eagles.
Highlight
The last ten minutes of the first quarter against Richmond was unreal - especially the Bate goal after Petterd kept the ball in play - but beating up on the Tigers at that time was like driving through the National Under 12's cycling championships in a Sherman Tank.
So instead fast forward two weeks to that glorious Saturday night at the MCG when we went up against the unbeaten flavour of the month Brisbane and demolished them. Choose to conveniently ignore the fact that their key forwards were both crocked, and instead go back and look at the way we killed them through the middle of the ground. Three wins in a row, everyone (including me) suddenly got excited about making the finals and... we lost to North the next week. Welcome to the wide world of supporting the Dees.
Honorable mention - The first three quarters against Port, bits of the Collingwood and Dogs games, beating Adelaide.
Lowlight
We couldn't have gotten off to a worse start than the Hawthorn debacle, and a bit honorable mention to the last five seconds of the first Collingwood match but there's no way I can go past losing comfortably to the Eagles at the MCG as the most distressing moment of the year.
And now for the hits and misses. Before you get excited and start packing letterbombs to send in it's all in alphabetical order. Shall we?
Hits
Clint Bartram
Jamie Bennell
Aaron Davey
James Frawley
Brad Green
Jack Grimes
Jordan Gysberts
Mark Jamar
James McDonald
Jordie McKenzie
Brent Moloney
Ricky Petterd
Tom Scully
Jack Trengove
Misses
Cameron Bruce
Lynden Dunn
Paul Johnson
Joel Macdonald
The Stefan Martin Experience
Brad Miller
Michael Newton
Jared Rivers
Jake Spencer
Neither Here Nor There
Matthew Bate
Colin Garland
Danny Hughes
Neville Jetta
Nathan Jones
Cale Morton
James Strauss
Colin Sylvia
Matthew Warnock
Jack Watts
Austin Wonaeamirri
Where Are They Now?
Rohan Bail
Kyle Cheney
Addam Maric
John Meesen
Awards
In the event that you gave up on the QB report before the votes, and I don't blame you, here's the leaderboard as it stands after round 12.
24 - Brad Green
23 - James McDonald
18 - Mark Jamar (WINNER: Strawbs O'Dwyer Medal for Ruckman of the Year)
17 - James Frawley (Leader: Marcus Seecamp Medal for Defender of the Year)
13 - Aaron Davey
10 - Brent Moloney
9 - Jack Grimes, Matthew Bate
8 - Jordan Gysberts (Leader: Jeff Hilton Medal for Rookie of the Year)
7 - Colin Sylvia, Jack Trengove
5 - Ricky Petterd, Tom Scully, Jamie Bennell
3 - Jordie McKenzie, Matthew Warnock, Brad Miller
2 - Neville Jetta, Clint Bartram
1 - Jared Rivers, Joel MacDonald, Cameron Bruce, Nathan Jones, Colin Garland
So Jamar is home in the Strawbs, Frawley is about $1.01 for the Seecamp but everything else is wide open. Gysberts shot to the top of the Hilton on the back of two quality performances in his first two matches, but both SCULLGOVE are waiting in the wings to nip in and steal it off him. I will not be held responsible if it somehow ends up as a draw between them and looks like I've rigged it.
I expect Green to win from here, but I wouldn't rule out anybody down to Moloney.
The next ten weeks
Thanks to the Pies game we're 6pts above where I thought we'd be at this point of the year. The Brisbane, Adelaide and Port wins plus the Pies draw were unexpected wins I didn't see us having but I would have taken any money on beating North and West Coast.
The rest of the year;
Round 13 - Adelaide (FP)
Well if we're ever going to win a game in Adelaide again this is pretty much it. Unfortunately for us they're on a half decent run at the moment, and we've had the week off and lost a bit of momentum after the Collingwood game. I'd like to think we can get the job done here, but we couldn't win at Football Park when we were good so who knows what's going to happen now.
Round 14 - St Kilda (Docklands)
They'll tonk us. Good test though.
Round 15 - Essendon (MCG)
Completely flaky side. God knows where they'll be at by the time we meet them. They could lose the next couple and beat us or win the next couple and lose. Crackhead football.
Round 16 - Fremantle (Subiaco)
Tonked.
Round 17 - Sydney (MCG)
Slaughtered by injuries up to this point. We're some sneaky chance for this one as long as we can keep our own injury list down.
Round 18 - Brisbane (Gabba)
Well they're not going to let us do whatever we like again. Having said that they're wobbling something chronic right now so they could be doing anything in six weeks time. Another one we could pull out if we get things right.
Round 19 - Richmond (MCG)
A couple of weeks ago you'd tick this one off as an absolute sitter, but god knows what they're going to be like now that they've started winning again. One things for sure they've got very little incentive to roll over and finish last this year so we won't be paid back for the Jordan McMahon fiasco with a free win.
Round 20 - Hawthorn (MCG)
If there's any justice in the world they'll go back to being slop again. There isn't so it's probably another belting.
Round 21 - Port Adelaide (FP)
Surely even if we don't beat the Crows then we can take this rabble. Could be the end of Mark Williams if we do them over.
Round 22 - North Melbourne (MCG)
Playing out of their skin at the moment. Hopefully for our sake they're well out of finals contention and depressed by R22 so we can sneak another cheap victory.
I'll go for three wins and a 7-1-14 season.